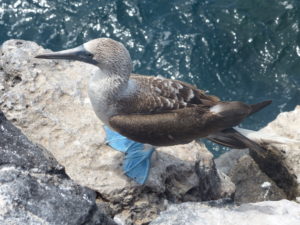 Time doesn't tell the truth about our souls;
Only love
We are all children when we truly love……
Goddess of Spirit
The Evolution of my Business
In 2005, Spirit informed me that it was time for me to start my company and that I would leave my job in June of 2006 to do this. It was hard for me to believe at first that I was really going to be opening my own business and working out of my home. I had thought that I needed to stay in corporate America longer because of the steady paycheck and benefits and to continue to do my healing work on a part-time basis. I had been doing my spiritual work as a gift for my friends and others but not yet as a business. My entire life I have been psychic. I have seen, heard, felt, and channeled what Spirit has sent for myself and other people. After having done a lot of personal inner work, my true path opened up before me bigger and grander than I had dreamed for myself.
Due to a change in circumstances at work in 2006, I knew that it was the right time for me to leave the company that I had worked at every day for the past year and a half. I felt it so strongly that I left my job within the first hour of the work day after having had two days off. It even surprised me as I realized it was in fact the first of June 2006 which was the time Spirit said I would leave. While both crying and laughing that day, I drove home, packed a bag, and headed to the Oregon Coast for a few days to clear my head and connect with Mother Earth.
Listening to Spirit, I got on a plane to Fairbanks, Alaska, to visit my dearest girlfriend. She needed my help. Interestingly enough, I just happened to have enough air miles for a free ticket. Once there I continued to follow Spirit's wise words to me. While in Alaska I was able to help my girlfriend. It was there that my Spirit Guides gave me my company name "Goddess of Spirit." Spirit revealed to me many of the different modalities I would use to help others heal. I knew then that I was to create and sell the Goddesses so that others may connect to their own divine spirit using them.

Splitting my time between Portland, and Lincoln City
My Spirit Guides informed me that I was ready to move forward and it was time to work on the Oregon coast. Since I already knew people in the Lincoln City area, I began working at their stores on Wednesdays and Thursdays doing readings for customers in the area. I then was guided to open my own metaphysical shop in south Lincoln City, and now work out of my own shop, Sapphire Center on Wednesdays and Thursdays during store hours and have expanded my work to include appointments after hours in the evening. I drive back to Portland for the rest of the week to work from my home located in Sellwood, SE Portland area. I also teach spiritually based classes in Portland on a monthly basis. Look on my web site for class times and locations each month if this interests you.
Spirit Dolls
What is a Spirit doll you ask? Well, first and foremost, it is the divine essence easily uncovered in the heart and soul in every person. My Spirit Dolls are handmade, personalized energy dolls that have a crystal inside them as well as in their jewelry, that I create.
I started making them for my girlfriends in fall of 2003 to help them connect to the divine essence that they truly are. I had visions of from my spirit guides of how I would create these dolls for two years before I finally started making them. These visions came to me even prior to my sister Debbie giving me the first piece of material for them. Although she did not know this at that time, her gift of the material she was getting rid of sparked my creative process helping me make the first group of Spirit dolls and the rest is history. I am truly grateful to my sister Debbie for her gift in that it was more confirmation that these dolls were meant to be for the healing of anyone and everyone who desires one.
I discovered that I could channel the Spirit Guides and Angels of my girlfriends in order to help them manifest their desires through their dolls. I was guided during the creation of the Spirit doll, to select unique crystals and decorations for each person. After a while my friends would relay their stories of how their dolls helped create the energetic shifts in their lives they were working on.
From there I started crafting these dolls for everyone who desires one. Each one is a unique and individual we are and intended to inspire you to become more of who you truly are so that you may shine your light in whatever circumstance or challenge lay before you. I also custom make Spirit Dolls depending on your individual desires, needs, and energy at the time that you make such a request to me. Once delivered, these dolls are intended to help you connect to your own divine essence within yourself.
Later my Spirit Guides inspired me to expand this product line to include male dolls, and male / female dolls (Reiki dolls -for long distant healing). These creations were developed to help you to heal and grow into your divine self with grace and ease. I suggest you place your Spirit Doll in your bedroom, or another sacred space in your home. This amplifies the healing energy and can help lift your vibrational frequency. These creations were made to remind ourselves to honor, heal, forgive and love ourselves and others.
I create a sacred space as I design every Spirit Doll where I channel the energies of Spirit into these works of art. Each one is unique and hand drawn. All of them have crystals in their hearts. Some have exterior bead work on them depending on who they are made for and the purpose behind them. This is the combination that helps create abundant healing energy individual to each person. These creations are made and imbued with the spirit of compassion, love, grace, gratitude and self-empowerment. This allows you to connect with your inner divine self your beautiful spirit.
Each one of these creations is as individual and unique as you are individual and unique. They represent your need to feel loved and connected to others. Your doll can help you open to receive an abundance of self love and respect.
You can sense which Spirit doll is right for you, or the person for whom you are buying one. I welcome custom orders.
Earth Creates Art
My good friend, Jonathan, was instrumental in encouraging me to create my own product line filled with natural and earth based soy candles, oils and bath salts. My Spirit Guides gave me the name for my product line, "Earth Creates Art." My product line now includes necklaces which I create using crystals and stones. I sell these products in Lincoln City at Sapphire Center.
Each soy candle, oil and bath salt contains a special crystal for that energy. There are twenty-four such energies and more are continually being created. The stones are infused by the energies during both full moon and new moon ceremonies. By filling these products with the energy of Spirit it allows for healing and spiritual growth. Soy candles, oils and bath salts work by clearing your energy field thereby releasing stuck or stagnant energy in your body. Everybody knows when their energies are sluggish, stagnant or just plain stuck. Let the candles burn as you go about your daily activities in your home or work place. Wear the oils on your chakra's or where you feel guided to dab them. This practice will lift your energy.  All products are for external use only.
If you are doing long distance healing work, the Spirit Doll can be used as a substitute for the person who needs healing.
Please refer to my contact page for information on how to reach me.
Thank you for visiting my site today.