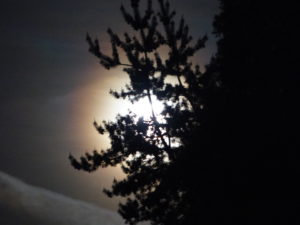 Portland and Lincoln City, Oregon
Happy Spring

Crystal of the Month
Lake Oswego
Tuesday –  September 25th 2018
7:00 pm – 8:30 pm
~ Prairie Tanzanite  ~
Prairie Tanzanite is said to be good for soothing our nerves, for easing anxiety and for balancing emotions. It works on our core emotional issues from a spiritual perception. It allows us to approach our emotional wounds,  instead of becoming overwhelmed or overcome by our feelings, Prairie Tanzanite soothes and settles them enough that we can gather the strength to look deeply and honestly within ourselves.
Tanzanite was first discovered in 1967 near Mount Kilamanjaro in Tanzania. A bush fire raged across the desert for days. The high temperature of the fires turned what looked like dirty grey/brown stones into the most beautiful indigo, blue/purple colour.
Class held in Lake Oswego ~ Just South Of Portland

How do you use gemstones?
Do you see visions when gazing into rocks?

Crystals include rocks, stones, and gems along with all other aspects of the Mineral Kingdom. Learn how to connect with your stones. I teach you how to use Crystals to help you in all areas of your life, be it you bring in abundance, release old fears, or empower you to follow your truth.
Journey with your crystals via guided meditation. Find new and interesting ways meditation can help you improve your life.
We journey as a class with the crystals. Sharing your journey after with the group, you may find that others experiences may also resonate with you. We are all unique individuals, yet we can share similar experiences.
Wear crystals, gemstones, and rocks to help you along your path. Include them in your home and work environment as wonderful healing allies.
Cost: $20.00
~~~~~~~~~~~~~~~~~~~~~~~~~~~~~~~~~~~~~~~~~~~~~~
Oregon Coast @
Sapphire Center
Lincoln City, Oregon
Place: 4840 SE Hwy 101
Lincoln City, Oregon 97367
Phone: (503) 962-9251
Wednesday through Saturday most weeks   
11:00 am to 5:00 pm
I am Clairvoyant and have been blessed with the ability to channel higher guidance from your personal Spirit Guides and/or your loved ones. Their words are loving, honoring, supportive and healing in a meaningful message that is meant especially for you.
Our work together will help you achieve what it is that you seek most.
Readings may involve messages about current and/or past life issues, dream interpretation, or suggestions and guidance to assist in your healing and growth. The guidance channeled through me, helps you understand what it is that you may need and desire. They can support the positive choices you are making, giving credence to your decisions as you journey forward in life.
I look forward to meeting you and sharing with you the wisdom and insights from the realms of Spirit.
May the Goddess of Happiness be with you.
~~~~~~~~~~~~~~~~~~~~~~~~~~~~~~~~~~~~~~~~~~~~~~
Sapphire Center
Gifts to Delight…
Lincoln City, Oregon
Place: 4840 SE Hwy 101
Lincoln City, Oregon 97367
Phone: (541) 992-4443
Located in South Lincoln City, Oregon is the place to go for gifts to delight all ages, be it your loved ones or yourself. They have been open for over 4 years now and continue to enjoy the experience of providing our community with a large selection of gifts; but also a warm, pleasant atmosphere for everyone who comes through our doors.
Wonderful gifts for all
Local Art – Jewelry – Crystals – Greeting Cards -Books – Incense
Children's section full of Dragons – Fairies – Dinosaurs – Furry Bones – Books gifts to delight the young.
Your South Lincoln City Gift Shop.
Please check out our Face book page for more information. www.facebook.com/SapphireCenterLC
www.Sapphirecenter.net
Claire@SapphireCenter.net
503-992-4443 / 503-962-9251
I am very grateful to all those I have had the pleasure to meet and serve. I continue to wish those I meet a happy prosperous life.